Drawing Plants - Winter Meditation (January 2018)
Drawing to Connect with Winter's Rhythms
Drawing has a special way of slowing us down, allowing us to tune in to nature's rhythms. It's a simple practice that can bring us to a mindful state anywhere we go. In this course, we'll cultivate an openness to unexpected outcomes as we record our observations of the dark season's wonders.
Storytelling and Social Justice (November 2017)
Telling Better Stories for a Better Future
Do you want to promote justice and inspire others, but aren't sure how? It starts with telling the right story. Sharpen your communications skills to make meaningful change happen in your own community.
Improv for Transformation (October 2017)
Changing Your Mindset Through Improv
Take a chance with this fun and transformative course in improv theatre. Using the skills of improv, we will enhance our lives by improving our spontaneity, mindfulness, risk taking, and surrendering.
Hip Hop, Spoken Word and Liberation (October 2017)
Do you have deep concerns about our social, political, economic realities? Do you want to develop your perspective beyond reactionary opinions, and be more informed than media pundits and the trolls online? You aren't alone in these turbulent times. Together, we'll take a critical look at society, and find our voices through creative writing, an examination of history, Hip Hop culture and dialogue.
Creating Meditative Plant Art (September 2017)
We lead hectic, disconnected, and busy lives. Even when we are supposed to be relaxing it can feel like we're just trying to check something off our to-do list. Creating Meditative Plant Art is a practice for getting out of that "always-going," goal-oriented mode and slowing down to notice the Sacred in the ordinary all around you.
DIY Magic: Increase Your Creativity (August 2017)
This class is about how you can reach deeper levels of creativity with techniques from magic and esoteric traditions. It's a modern and playful take on magic, designed for artists and anyone else who wants to be more creatively engaged with the world around them. Innovative thinkers have long used unusual and magical ways of thinking to approach inspiration—from Leonardo Da Vinci to David Bowie.
Reading Mary Ruefle (July 2017)
Using the Art of Poetry and Lecture to Reclaim Ourselves
Has the decay of curiosity, openness, naivete, vulnerability, honesty, inquiry and self-awareness contributed to the rise of fascism throughout the West. Poets help us process world events. They bring us closer to the important work of now. Poet Mary Ruefle is who we need to help us regain these things. Bestselling author of 10 thoughtful and deep collections of poems and essays, Rufle's most recent collections are an ideal model for how language can used to explore, engage and inquire. She is one of America's hottest and most compelling poets and her work could not be more relevant.
Improv for Transformation (July 2017)
Changing Your Mindset Through Improv
In this fun + interactive course, we will use the skills of improv theatre for navigating + enhancing real life. We will explore topics such as spontaneity, mindfulness, risk taking, + surrendering.
Creating Meditative Plant Art (July 2017)
We lead hectic, disconnected, and busy lives. Even when we are supposed to be relaxing it can feel like we're just trying to check something off our to-do list. Creating Meditative Plant Art is a practice for getting out of that "always-going", goal-oriented mode and slowing down to notice the Sacred in the ordinary all around you.
Poetry of the Resistance Workshop (March 2017)
Finding your Activist Voice
Community matters, and so does your voice. Now is the time to speak out, join a movement, get involved, do the work. Workshop writing to bring new clarity to the focus of your activist agenda.
When we feel stuck, expression can liberate us. In this course we apply the trifecta of imagination, memory and discovery to the body to develop a utility of creative prowess. This is your opportunity to learn your own signature recipe for getting unstuck and embodied be it creatively, personally, or professionally.
Make your own animations, view historically important clips and learn about the past, present + future of animation, all in one fun day. You'll go home with your own original animations and a list of recommended viewings. This is a great fit for teachers who want to integrate animations into course material, students considering animation as a career path, and those fascinated by animation.
You can reach deeper levels of creativity with techniques from magic and esoteric traditions from Shamanism to Surrealism. It's a modern and playful take on magic, designed for artists and anyone else who wants to be more creatively engaged with the world around them. How our own ideas create reality, and how we can use this principle to achieve goals, as well as desired states of mind and being.
If we look at the word as a magical unit, we can inhabit the writing rituals of poets from various traditions and explore possibilities for making more room for magic within our own writing. We'll unpack the relationship between magic and poetry through the lenses of rhetoric, Romance, literary theory, the creation of personal rituals, digital communication, and more.
How have African American poets elegized victims of lynching and state violence? How have they celebrated acts of resistance? We study poems that bear witness to histories of violence visited on black bodies. Explore their literary mastery and the ways they expose and resist violence and mass incarceration. Reflect on how contemporary works revise elegiac tropes in response to the persistence of racist violence and the rise of Black Lives Matter.

The movies of Wes Anderson are the most vivid example of independent cinema in contemporary culture. Learn how to analyze film as we dissect the Wes Anderson Phenomenon. Watch the movies at home (host own viewing get-togethers outside of class). Each participant will also design a Wes Anderson-inspired character to impersonate for a polaroid shoot during the last lesson.
Your knife is your best friend in the kitchen, and knowing how to use it properly will allow you to cook more quickly, with less mess, and have more fun doing it. This course will cover the theory and practice of essential knife skills, to get you cooking like a professional in your home kitchen. From choosing a knife, posture, techniques, sharpening, and maintenance, this is like culinary school for your real life!
Puppets are greater than life, and we can learn funny and poignant truths by working with them. Learn about the European puppetry tradition. Create a puppet with no budget and how to perform your favorite song with it. We'll watch curated video footage of traditional and contemporary puppet performances to help you understand the content and context of each lesson, and ultimately we'll have some great fun together!
We'll look at illuminating moments in Bowie's career when he broke through creative blocks to make work that shattered convention. We'll play with strategies to liberate the restless genius within, such as Burroughs & Gysin's cutups technique, Brian Eno's Oblique Strategies, collage, collaboration, and improvisation. Bowie kept surprising us, and himself. His fascinations led to continual reinvention. What source did he tap? Join us + find your inner Bowie!
Though she was groomed to be part of the literary establishment, Rich's work broke every one of its rules. There is not a single feminist poet working today who does not owe some small corner of her platform to Rich's groundbreaking concerns. In this class, we'll consider her seminal collection Diving Into the Wreck, how her early work compares to her later work, and Rich's thought-provoking essays in an effort to make some overall insights into her canon and her legacy.
Bowie broke down walls: male/female, high/low, performer/performance, sapiens/superior. He was so unique as to seem extraterrestrial. Yet during his lifetime many found him all-too-human: a thief and charlatan who dressed up in others' ideas and identities then cast them off without sentiment. In this class, we'll attempt to reconcile these views, examining his origins, influences, and the changes he put himself through at the beginning of his career.
Explore bringing an idea for a built object into existence, combining theoretical / academic knowledge with practical design skills, placing academic discussion and discourse in a place that's devoted to practical, hands-on learning. Discuss good design, bad design, design vs. art, and design process, as well as industrial design, craftsmanship, and working with a variety of materials.
There are perhaps no two back-to-back periods of greater contrast in Western art than the late Medieval Gothic and the Early Renaissance. But while these eras are notable for their differences, they also have some common ground, particularly that faith was an important—perhaps the most important—source of artistic inspiration. This course will compare and contrast these two fascinating centuries by examining their artistic production.
The High Renaissance period is synonymous with some of the most famous names in the history of art including da Vinci, Michelangelo, and Raphael. How does their work and aesthetic philosophy compare with that of 17th century Baroque artists like Rembrandt, Rubens, and Bernini? We cover aesthic foundations, women in art, faith in art, and finally the architectural shifts between the Renaissance and Baroque eras.
Chocolate-crafting is a tradition with deep roots. Explore the bean to bar phenomena by tasting rare cacao beans from places like Peru, Nicaragua, Sao Tome, the Philippines, and Fiji. Guided tastings will help you distinguish the many nuances that derive from terroir, plant varietals, fermentation processes, and roasting techniques. Learn how to properly taste a chocolate bar and how to tell the difference between cacao beans from all over the world.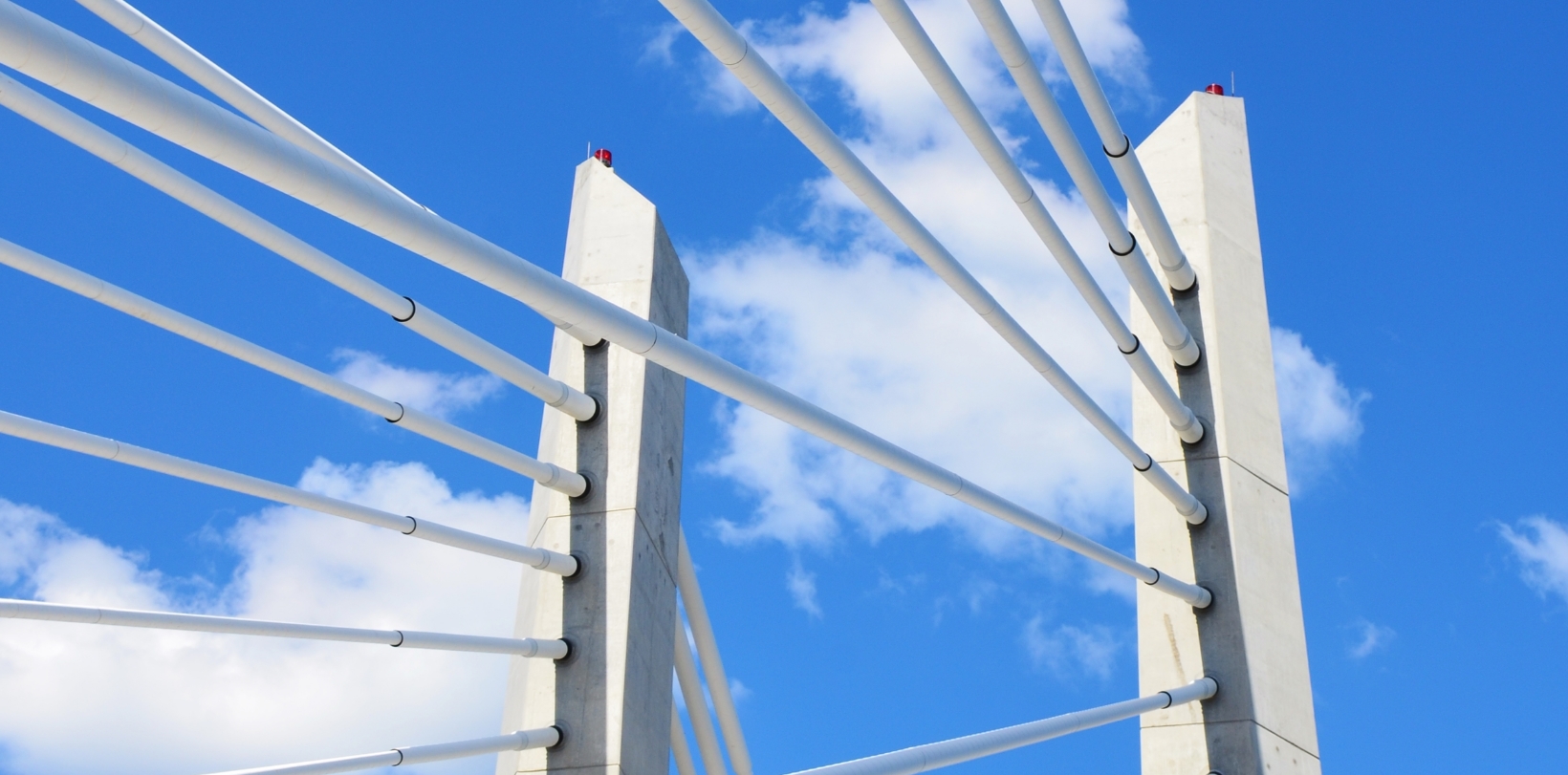 Portland is home to one of the finest, most diverse, and best preserved assortments of architectural specimens in the nation. In addition to the 19th century cast iron structures, Portland also houses two of the most important 20th century buildings in the world: Pietro Belluschi's Equitable Building and the much maligned Portland Building by Michael Graves. Learn about local architecture as well as explore concepts in the field and its evolution over the last 200 years.
The practice of improvisation can offer a life-changing perspective shift. Explore relationships, social status, conflict and psychosocial attachments via games and exercises. We'll actively apply our new skills and ideas to constructing and performing original scenes. By working together in a fun, low-pressure setting, we will make safe space to push ourselves for creative and personal growth.
Want to talk about critical national issues in a safe space? This class is a dialogue about the history and legacy of race relations in America, which we will explore via the work of Ta-Nehisi Coates. Coates is the author of Between the World and Me, which looks at race in America. It won the 2015 National Book Award for Nonfiction and the 2015 Kirkus Prize for Nonfiction. Coates is a national correspondent at The Atlantic and a 2015 recipient of the MacArthur Fellowship. He writes with a bracing honesty about slavery, housing discrimination, the fear and control of black bodies, and the racialized roots of American wealth. Coates' work in The Atlantic, along with responses from The National Review, will be the basis of our inquiries and discussions.
Using drawing as a way to explore urban flora, slow down to observe the details that make species unique. And learn some botany terminology and ecology along the way! You'll leave with a series of works that are a record of your curiosity and observations.
Superheroes and comic books are respectively a genre and a medium, but over the past 75 years they've become very closely linked. We'll look at how superhero comics have evolved from a fad that began with Superman's first appearance in 1938 into a set of fantastically intricate narratives that have assimilated every other genre, developed their own artistic conventions, and blossomed into other media.
Want to revive and pursue a dream that has faded? Discover ways to imbue your limited time on this planet with more joy, more meaning, and more connection. We will use TIME, ATTENTION, CONNECTION, and CURRENCY as constraints to help you create your own quest. Want to revive and pursue a dream that has faded? Whether you want to be more creative, more political, more spontaneous, more deliberate, or simply create a meaningful and lasting change, this class may be for you.
Investigate the meaning and perception of beauty using art from the ancient world through the late Middle Ages. We will illustrate the evolution of "beauty" as both a physical and an intellectual construct using a range of cultures spanning 4,000+ years. The course provides an appreciation for viewing works of art with an understanding of their original cultural environments.
Love in the Time of Barbarians

Notions of love and it's depiction in art changed drastically during the transition from Classical Antiquity to the Medieval period. As waves of Germanic tribes swept through the western half of the Roman empire urban civilization, education standards and classical modes of artistic expression went into decline, Religions and philosophies clashed, and society was often in turmoil. This image based course will examine this transition, what was lost from the Classical past and what was preserved.