Sign Up for the PUGSPDX Newsletter
Never miss a course—or an opportunity for growth. You'll be the first to know when we are selling seats to our latest courses, and we'll keep you posted on other PUGS events, too.
For us, learning is all about the journey. Join us!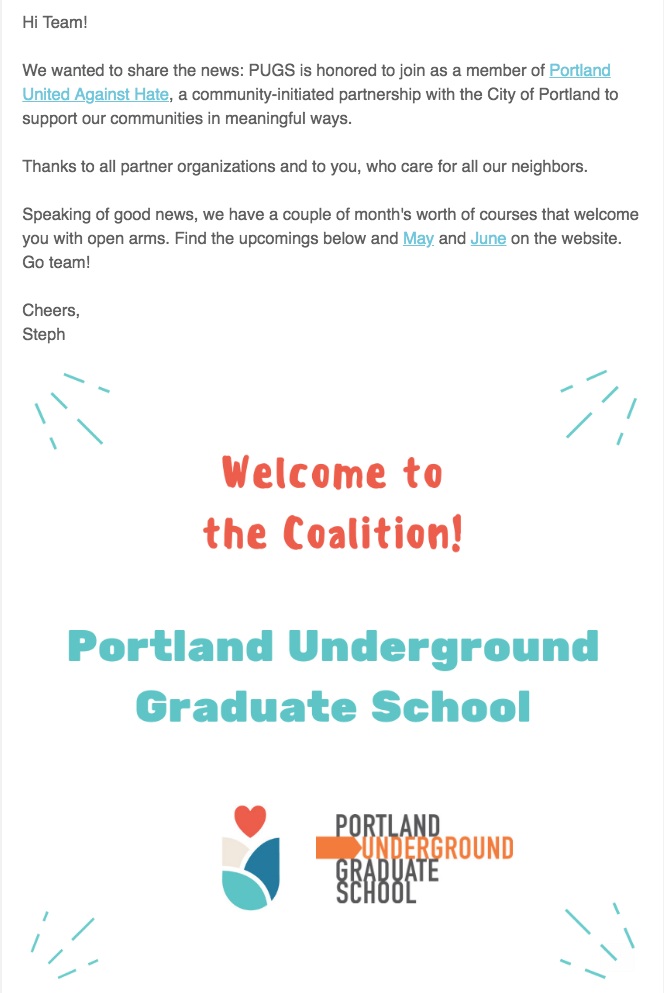 What to expect from our emails
We will send you an email newsletter approximately once a month. It will include:
* Information and links to upcoming PUGS courses.
* News about us and our partners.
* Discounts or special offers.
* Special content about our courses, instructors, or lifelong learners like you!
You can unsubscribe at any time.